Sedation Dentistry
Bid "Goodbye" to dental anxiety
Psychological fear of pain causes dental anxiety in some patients
Openly discuss your dental anxieties with the dentist prior to treatment so your dentist can allay it
Sedation dentistry helps overcome dental anxiety
Sedation dentistry may be ideal for children, the differently-abled and the elderly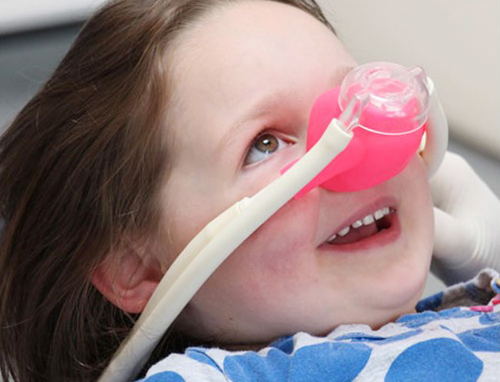 For patients who go through dental treatment with little or no anxiety, it is hard to appreciate the acute levels of anxiety that other patients, particularly children and the differently abled, feel in the same situation. Dental anxiety is why some people avoid dentist appointments despite being aware of its importance. Moreover, dental anxiety is often a shared family experience—the fears of parents/siblings are unintentionally passed on to younger family members thereby perpetuating the problem. What causes this dental anxiety?
Fear of pain (the primary reason, according to research studies)
Fear of choking or loss of control
Fear of an invasion of personal privacy - your mouth
Being overwhelmed by the clinic's environment - the sights & sounds of equipment
What is needed to allay dental anxiety is a frank and open conversation with your dentist prior to commencing treatment. Dr. Sriprakash is widely appreciated by his patients for attentively listening to and understanding their anxieties, respecting their feelings and clarifying their doubts. He then describes the techniques available to help ease dental anxieties.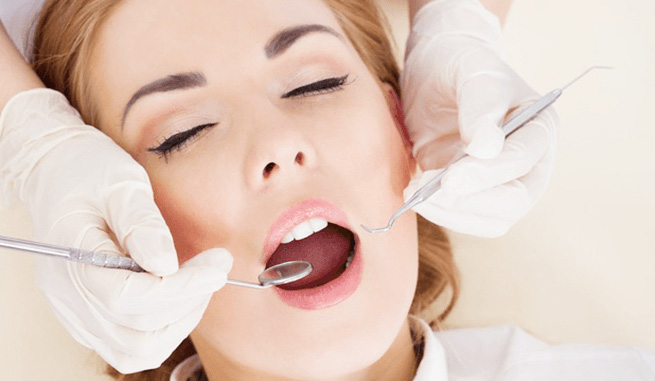 The result? You will be more inclined to visit your dentist and feel more comfortable during treatment. Overall, your dental health won't be compromised and that is what matters ultimately.
Sedation Dentistry Helps Overcome Your Dental Anxieties
1. Conscious Sedation
"Conscious sedation" techniques involve giving patients medication that helps them enter a pleasantly drowsy and relaxed state, but still able to co-operate with the dentist.
All types of dental treatments can be performed in sedation dentistry: Implants, extractions, gum treatments, cosmetic treatments, etc.
Sedation dentistry is safe: Your dentist and a specialist anesthetist will review your medical history before suggesting a suitable sedation technique, inform you of the necessary precautions to be taken, and continually monitor you while you are sedated.
We offer three types of conscious sedation techniques:
Inhalation Sedation
A mixture of nitrous oxide (laughing gas) and oxygen is delivered through a nasal mask for the patient to inhale while still conscious. It is effective for managing patients experiencing mild or moderate levels of dental anxiety.
Since the effects of nitrous oxide are mild, the patient remains awake throughout the procedure and can interact with the dentist. The effects of the gas wear off quickly when turned off. Post-treatment, the dentist will also give pure oxygen for a few minutes to help flush the patient's body of any remaining traces of nitrous oxide gas.
However, gas inhalation may not always be suitable - children may reject wearing the mask or the gas may cause nausea. Your dentist will inform you of the precautions to be taken.
Oral and Injected Sedation
For patients prone to more anxiety, a stronger medicine than nitrous oxide gas may be needed. Orally administered medicines can induce a semi-sleepy state from which patients can be aroused and can respond to simple commands. Although side effects such as nausea or vomiting may occur with some medicines, your dentist will inform you of the precautions to be taken to avoid this.
Another sedation technique is to locally inject anesthesia using a syringe. However, sometimes the syringe itself is a source of anxiety for some patients.
Intravenous Sedation
Intravenous (IV) sedation is a safe and highly effective technique for managing patients experiencing moderate to severe dental anxiety. IV techniques have many benefits: (1) drugs administered intravenously (directly placed into a vein) are more effective than orally ingested ones, and (2) certain IV drugs cause amnesia (no memory of some/all of the treatment) leading the patient to believe they were asleep when, in fact, they were awake, but comfortable at all times.
Dr. Sriprakash will bring in anesthetists who are trained and certified in IV sedation to perform the task. Monitoring devices will be attached to the patient to continually track their breathing, blood pressure and heart rate throughout the dental procedure making IV sedation safe for the patient.
2. General Anesthesia
Although conscious sedation techniques can effectively manage over 90% of all anxious dental patients, the dentist may yet recommend general anesthesia for certain patients who:
Cannot calm down even under conscious sedation
Need treatment that is difficult to tolerate while merely consciously sedated
Requires a lot of dental work that is best done in one long sitting
Are differently abled limiting their ability to follow the dentist's instructions
General anesthesia causes the patient to remain unconscious (in a state of deep sleep) for the duration of the treatment allowing the dentist to safely complete his/her work. Since general anesthesia carries some risk and requires specialist skills, Dr. Sriprakash will bring in anesthetists who are trained and certified in general anesthesia to induce it and continually monitor the patient throughout the dental procedure.