Dental Implants
A "Natural-looking and Feeling" Alternative to Missing Teeth
Suffering from tooth loss?
Have gaps in your smile?
Wearing dentures and experiencing: Clicking sounds while talking? Irritation/pain while chewing? Feeling or looking older than you are?
If so, you may be a candidate for dental implants.
Dental implants are replacement tooth roots (titanium screws) that serve as an anchor for permanent artificial teeth (crowns) made to match your natural teeth.
Look, feel, and function like natural teeth. No one will know the difference!
Can replace a single tooth or several teeth.
Proven technology: Practiced for decades. Millions of implants performed. ~98% success rate.
Lasts for decades, even a lifetime, if properly cared for.
A "Natural-looking and Feeling" Alternative to Missing Teeth
Partial or complete tooth loss impacts more than your smile or enjoyment of food; it affects your confidence. Dentures are not an ideal solution given their downsides: Over time, a jawbone lacking natural teeth shrinks resulting in sliding dentures that cause irritation or pain to gums while chewing and produce clicking noises while talking. After a while, patients become unwilling or unable to continue wearing dentures which lowers their quality of life.
Dental implants are the latest innovation that offers an alternate solution. They feel like getting back one's own natural teeth since instead of being a removable device (a denture), implants use the jawbone itself, rather than healthy, neighboring teeth, to permanently anchor a tooth replacement. The result: Tooth implants that look natural, feel comfortable, withstand the rigors of grinding/chewing, and are permanent all of which give implants several advantages over dentures and bridges:
Improved appearance (and hence improved self-esteem from a beautiful smile)
Permanence (due to the process of osseointegration (explained below)
Durability (with good care, implants last decades or even a lifetime)
Improved speech
Improved comfort
Easier chewing action while eating
Improved oral health (As neighboring teeth are not altered to support the implant, more of your own teeth are left intact, improving long-term oral health. Also, individual implants allow easier access between teeth, improving oral hygiene)
Osseointegration
Key to a successful tooth replacement is the biological process of osseointegration - fusing together of living bone and artificial implant, anchoring it securely in the jaw. So, good candidates for dental implants will still have healthy oral tissues and strong jawbone ridges.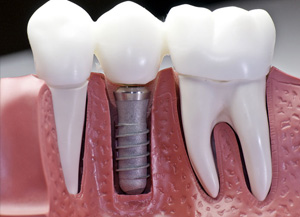 How We Do It
Dental implants involve complex procedures. Because the actual steps, healing times, and success rates are specific to a patient's own circumstances, it is best to consult with an experienced dentist dealing with implants.
500+
Successful Implants
Performed
98.5%
Success
Rate
At Sri Sai Kirupa Dental Clinic, Dr. Sriprakash, who was elected as a Fellow of the Indian Society of Oral Implantologists (ISOI) in 2015, is a specialist in dental implants having so far performed over 500 implants with a 98.5% success rate.
Dr. Sriprakash performs the implant procedures in a highly methodical manner and using the latest implant technologies from Nobel Biocare(Switzerland), and DIO Implant (South Korea), and Osstem Implant (South Korea).

First, he will administer a comprehensive dental exam of your mouth, teeth and jawbone to determine your suitability for dental implants. The necessary X-rays and impressions (moulds) of your teeth may also be taken by your dentist.
Next, he will discuss the surgical procedures with you. The surgical phase for most patients involves two steps:
An implant screw made of titanium is placed beneath the gums and into the jawbone. It functions as the root of the missing tooth. We bring you the latest in implant technology with the new Nobel Biocare System, or the Dio Implant system, or Osstem implants. Using state-of-the-art high tech equipment, the implants can be immediately and precisely placed with flapless surgical techniques. In some cases we can also place esthetic restorations immediately.
After the implants have successfully osseointegrated over 3-6 months, they will have created a strong foundation for a dental prosthetic (crown, bridge, or denture) to be fitted atop a dental abutment that is placed on the implant. Artificial replacement teeth (crowns) are modeled after the mould of your teeth and are made to match the color of your natural teeth.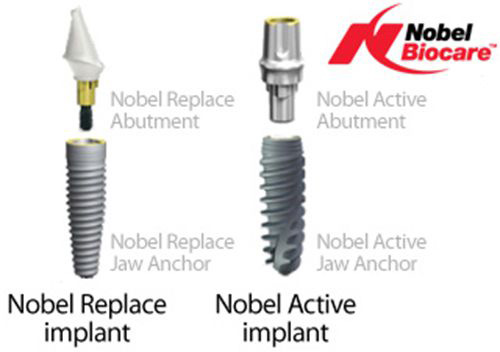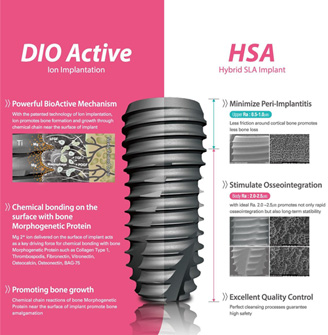 Based on your specific condition, Dr. Sriprakash will develop a treatment plan tailored to your needs. For patients experiencing dental anxiety, we offer various sedation techniques that go a step beyond local anesthesia to ensure significant minimization of pain or discomfort.
Throughout your dental implant procedure Dr. Sriprakash and his team make every possible effort to make you feel comfortable.
Dr. Sriprakash will give you very precise post-surgical instructions to ensure that healing occurs quickly and effectively. Implants require the same care as natural teeth—brushing, flossing, rinsing, and regular dental check-ups.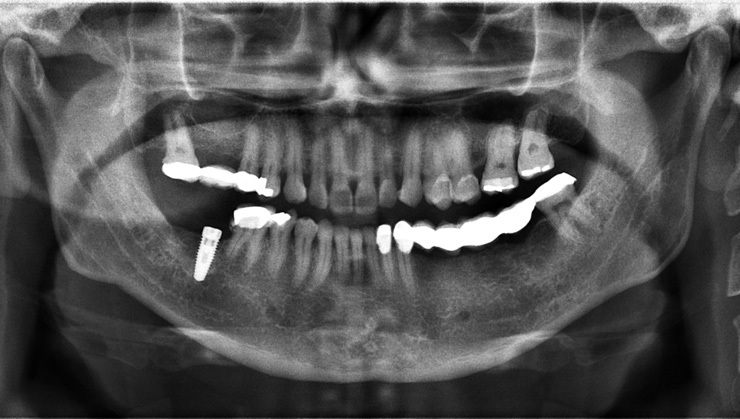 Pre-treatment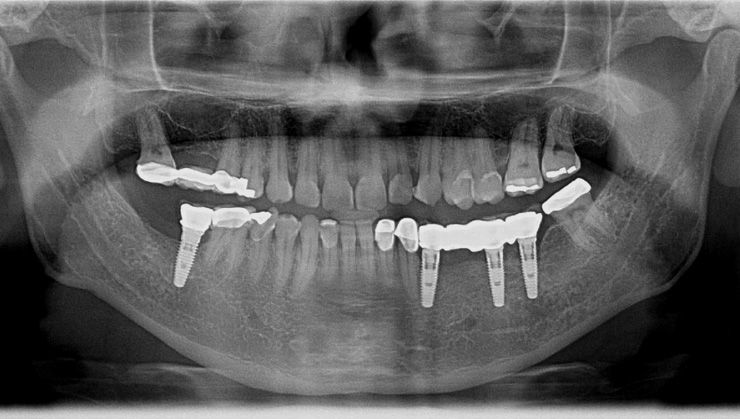 Post-treatment
The Right Dental Implant Candidate
Factors that determine if you are a good candidate for a successful dental implant:
Your jaw bone has reached its full growth
Your oral tissues/gums are healthy
You don't have existing medical conditions that may harm the bone's healing process
You are in a good state of general health
You are mentally prepared for the implant procedures (Dr. Sriprakash will help by educating you about the procedure and what it entails so you stay informed)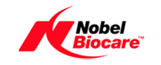 Nobel Biocare (Switzerland) is a world-leader in the manufacturer of dental implants and other dental prosthetics.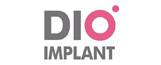 DIO (South Korea) is a global enterprise specializing in implants, with exports to 70 countries worldwide.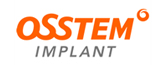 Osstem Implant (South Korea), a leading manufacturer of dental implants - No. 1 in Asia-Pacific and No. 5 globally in the dental implant market.